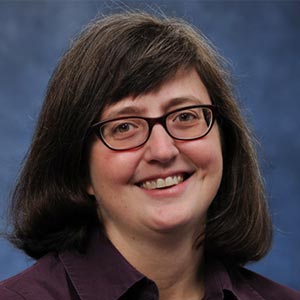 Mechanical Engineering has been a fundamental part of Rice since its founding more than 100 years ago. The Department of Mechanical Engineering combines high educational standards with research distinction and service to the community. Mechanical engineers will be at the forefront of making tomorrow's technologies a reality, and the knowledge that our students will gain as mechanical engineers will allow them to define and meet society's grand challenges.
For graduate students, the department offers thesis-based PhD and Master of Science degrees, as well as a coursework-based Master of Mechanical Engineering. On the undergraduate level, we offer a Bachelor of Arts degree and an ABET-accredited Bachelor of Science degree. On all levels, our students are able to combine theoretical concepts with hands-on experience, through internships and research assistantships in faculty laboratories. Our students learn to collaborate across disciplinary boundaries, working on projects for industries and nonprofits alike in the Oshman Engineering Design Kitchen, contributing to the Nanosystems Engineering Research Center for Nanotechnology-Enabled Water Treatment, and competing nationally in engineering competitions such as the ASME Innovation Showcase and Shell Eco Marathon. Our graduates have gone on to work at companies such as Pratt and Whitney, Johnson Controls, and Shell; they have succeeded in graduate school and in careers in academia, winning nationally-prestigious fellowships and grants; and they have been founders and chief operating officers of companies as diverse as the Alamo Drafthouse Cinema and Tissue Banks International.
Our faculty and staff are committed to providing an excellent academic experience for our students and have also been nationally and internationally recognized for their research achievements and leadership in the field. The faculty ranks include numerous ASME Fellows, NSF CAREER Award, and PECASE recipients, a member of the National Academy of Engineering, Clarivate Highly Cited Researchers, and ASME Burt L. Newkirk and Heat Transfer Memorial Award winners, among other accolades. The department has particular strengths in the fields of aerospace, biomedical systems, robotics, and energy, with research sponsored by organizations such as the National Science Foundation, Department of Defense, Cancer Prevention Research Institute of Texas, Johnson Space Center, and the Air Force. Our program is also closely tied to industry, involving local experts in the field in guest lectures and seminars, and leading to summer and career opportunities for our students.
Our linked pages on the People, Programs, and Research in Mechanical Engineering at Rice provide more detailed information on all of these topics. Thank you for visiting, and please contact us if you have any additional questions.
Laura Schaefer
Department Chair
Burton J. and Ann M. McMurtry Chair in Engineering